Warmer days call for that extra hydration explore
Filippa Lindau's
routine to stay hydrated! Get the hydration your face, body and hair deserve with these goodies.💕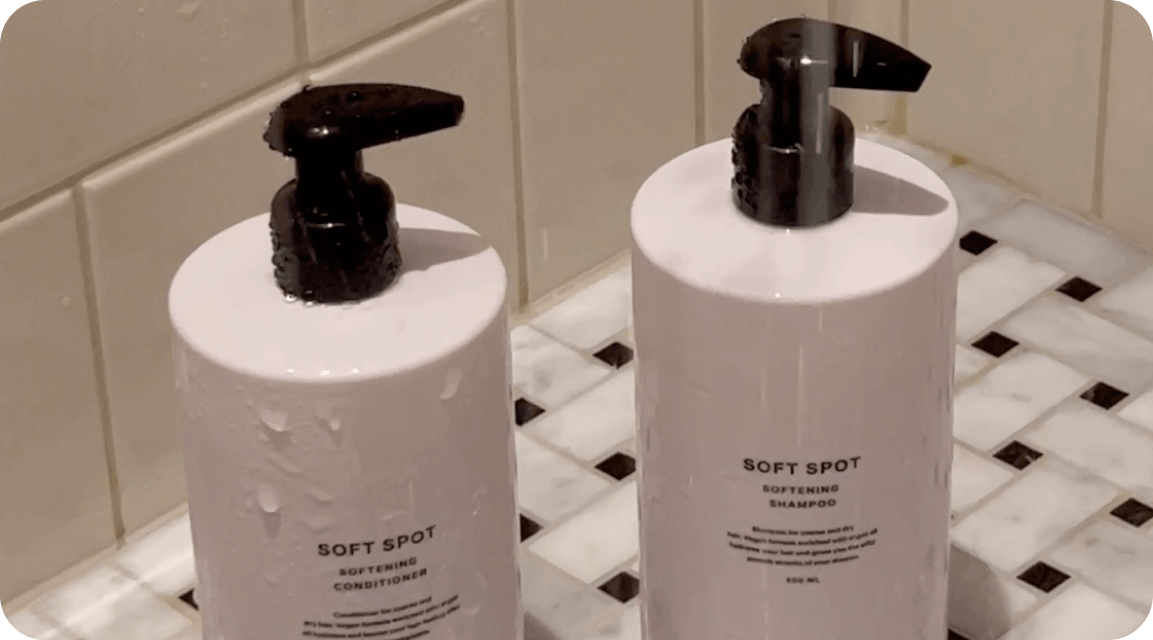 The hair
1. Cleanse
-
Bangerhead Soft Spot Softening Shampoo
The softness is REAL with Soft Spot Shampoo! It boosts the hair with moisture and nourishment without a heavy feeling.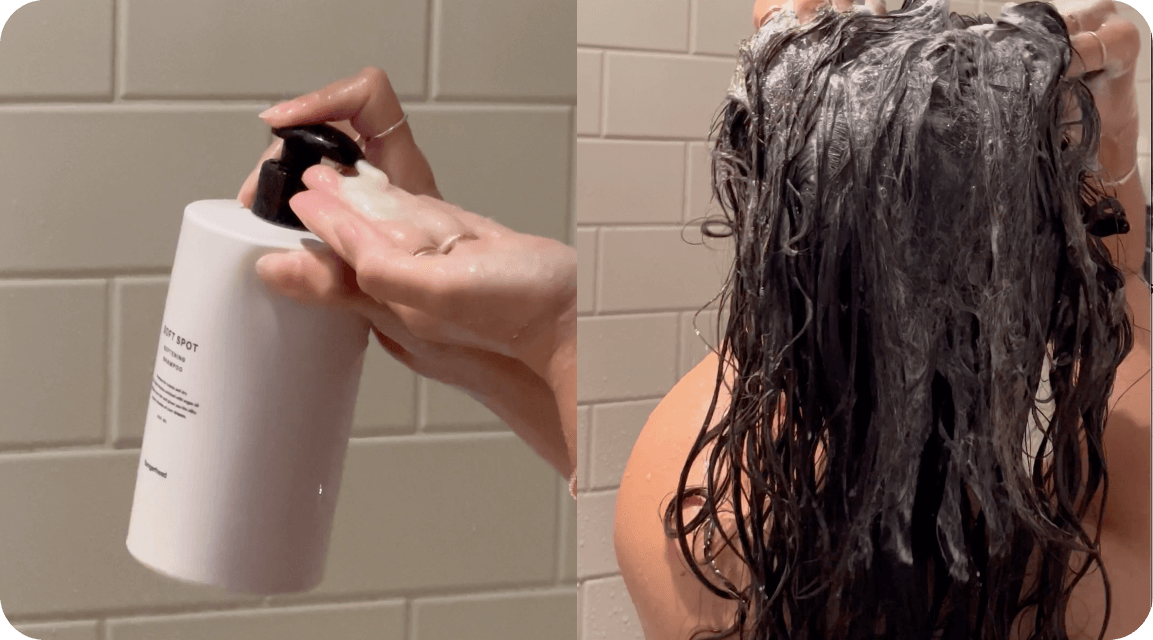 You get strong, soft, glossy lengths and a wonderfully light and airy feeling in the scalp.Soft Spot Shampoo is according to your wishes free of parabens and sulphates and manufactured in Sweden.Soft Spot is vegan and softens the hair with the help of argan oil.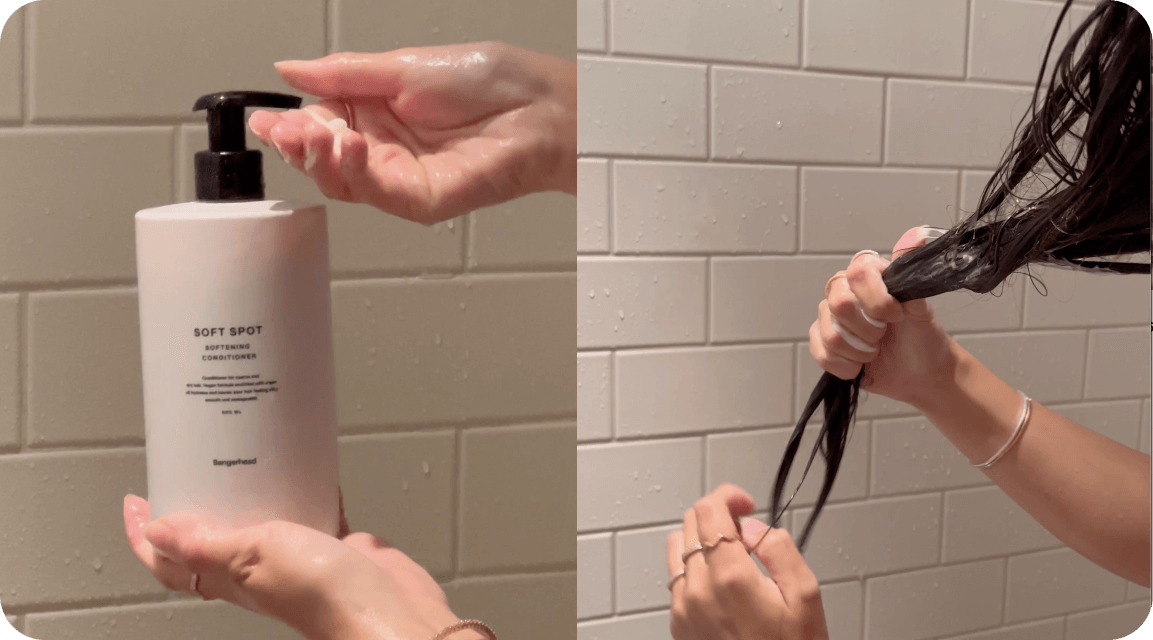 2. Soften and detangle - Bangerhead Soft Spot Softening Conditioner
Love this conditioner - it really makes my hair super soft. The Soft Spot haricare is free of parabens and sulphates and is manufactured in Sweden. Soft Spot is vegan and softens the hair with the help of argan oil.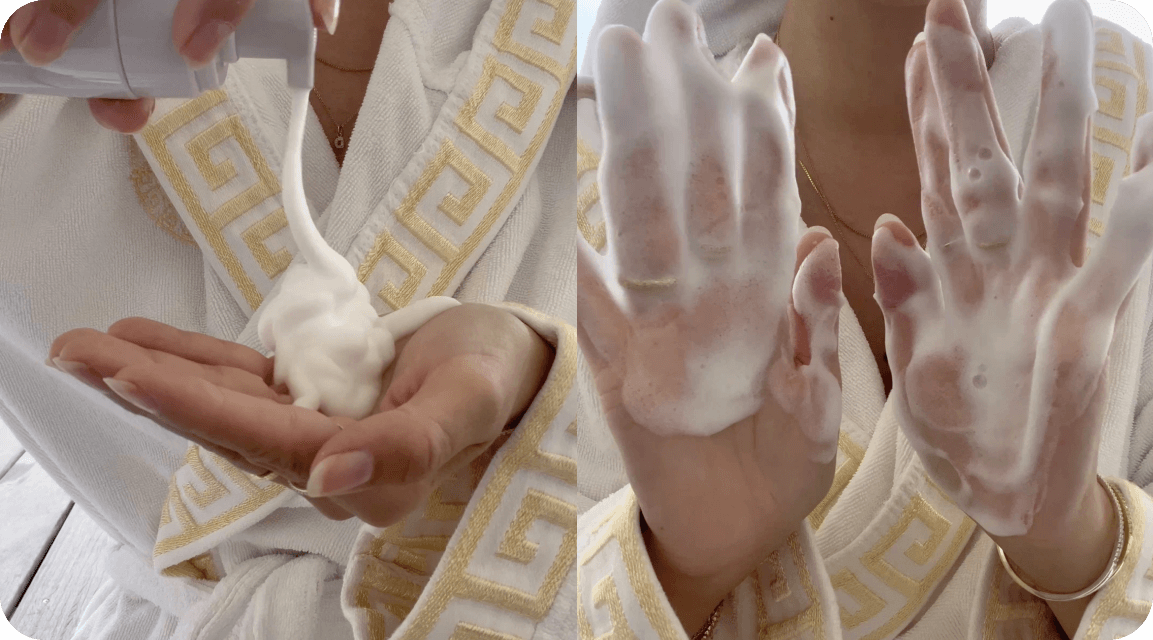 The Face
3. Cleanse - On Cloud Nine Foaming Cleanser 
You know the feeling of being on cloud nine? This smooth cleanser will give you that feeling in a second. This is a deep cleansing foam cleanser that quickly dissolves makeup, dirt and other impurities without drying out or irritating the skin. The cleanser is enriched with enzymes from pomegranate that gently exfoliates the skin for a more effective and deep cleansing. Suitable for all skin types.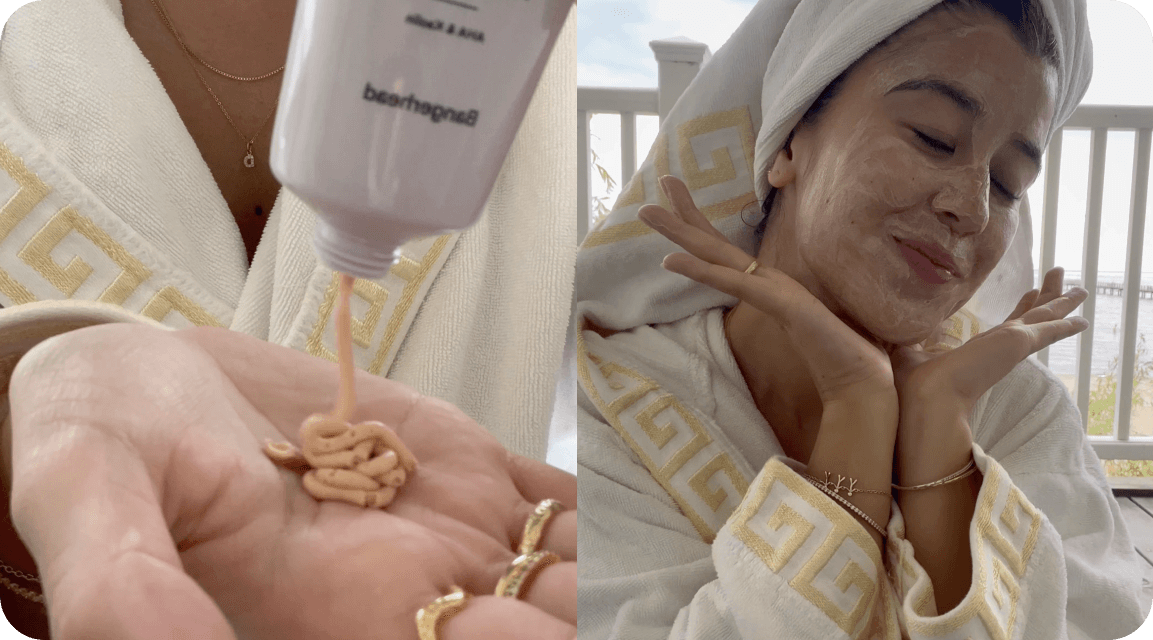 4. Add Glow - Glow Getter Brightening Face Mask
A magical face mask that feels like a pudding on my skin - it will for surel fulfill all your Glow Dreams. The mask contains, among other things, kaolin which cleanses deeply and effectively removes impurities and sebum. AHA acid and fruit enzymes gently exfoliate the skin, while moisturizing ingredients restore the moisture levels in the skin for a glowing and plump result.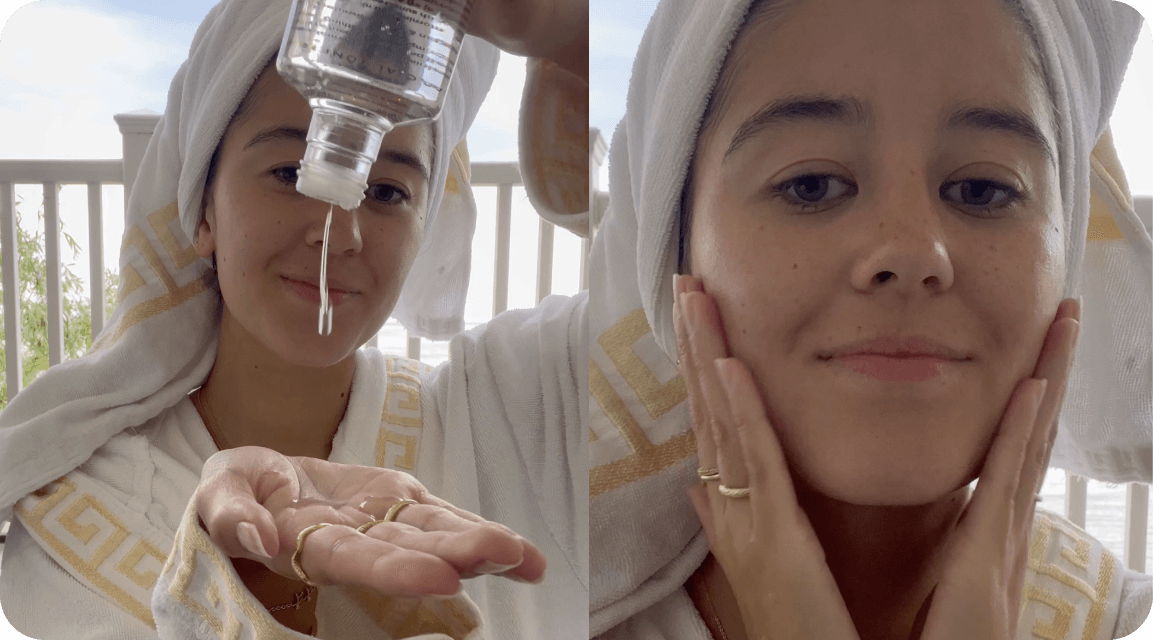 5. Remove impurities - All Clear Clarifying 2% BHA Face Toner
A deep cleansing toner with 2% BHA acid that helps minimize pores, exfoliates gently and contributes to a balanced and controlled sebum production. The formula cleans without drying out or irritating the skin thanks to a moisturizing sugar complex and soothing allantoin.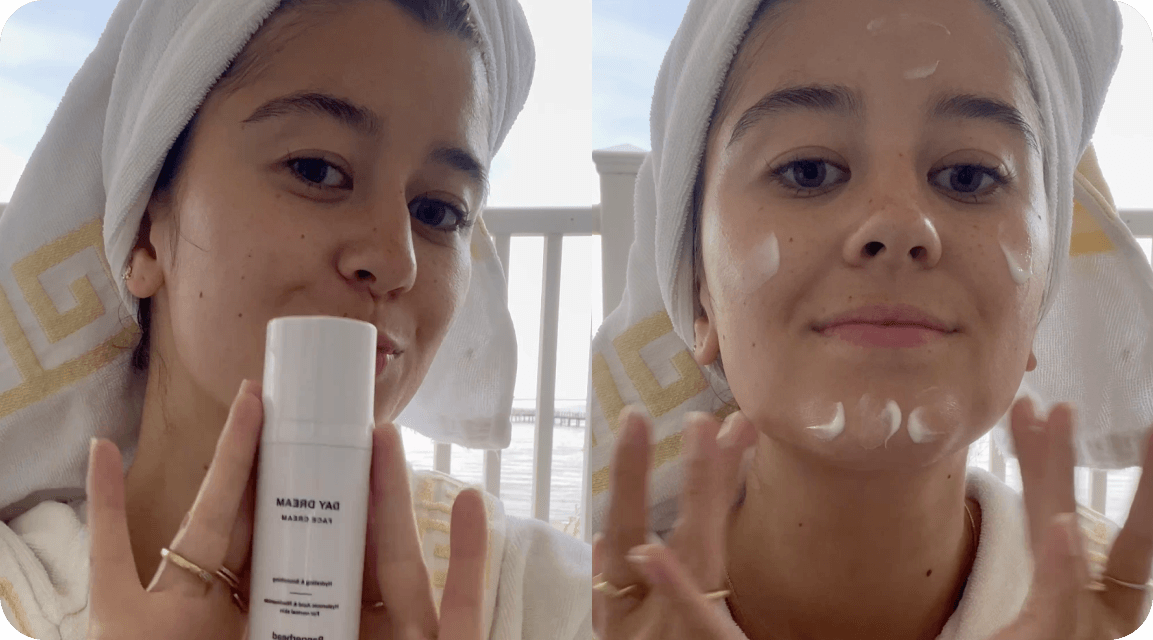 6. Hydrate - Day Dream Hydrating Face Cream 
A light and whipped day cream enriched with a hyaluronic acid complex, squalene and kombucha to deeply moisturize, tighten the skin and help reduce fine lines. Also contains vitamin C and niacinamide which together smooth out the skin and even out the skin tone for a natural and vibrant glow. I always follow up with an
SPF
 to protect my skin.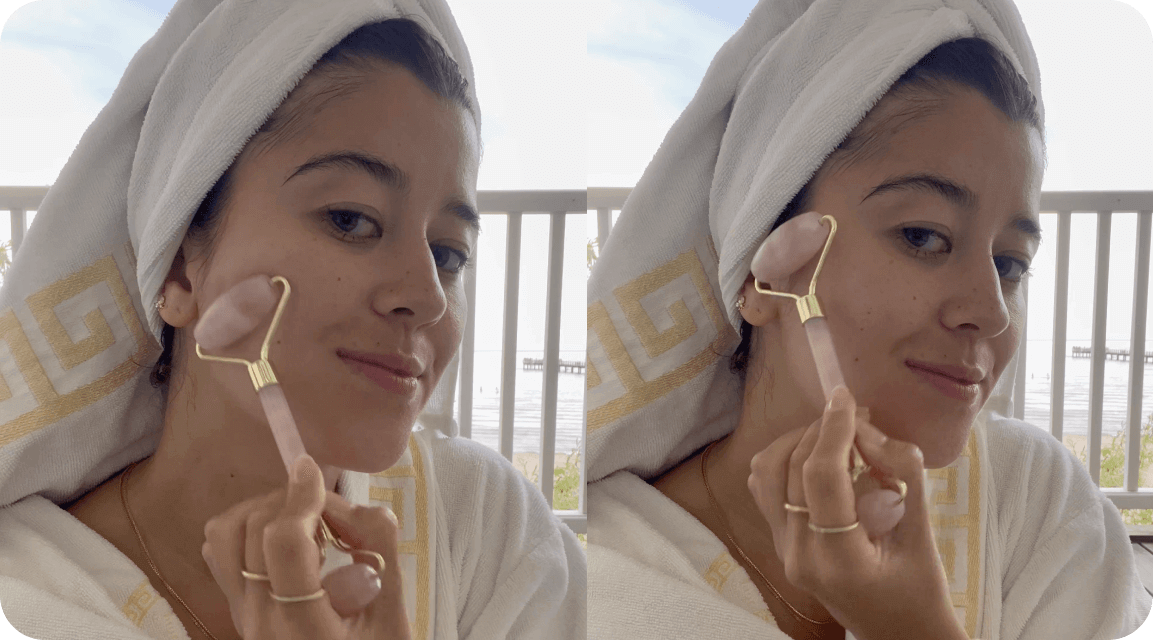 7. Decrease puffiness - Rose Quartz Facial Roller
Have you missed the skincare trend with jade rollers? A face roller is the perfect tool for reducing puffiness and smoothing lines. Use the Bangerhead Facial Roller in conjunction with your regular skin care routine or roll your face whenever you long for a relaxing moment.
The Body

8. Hydrate and soften So Smooth Body Cream

A rich and creamy body lotion with shea butter and almond oil that adds deep hydration and nourishment to the skin. Also contains AHA acid which has a smoothing, emollient effect and helps to improve skin elasticity.
Artikkelissa esiintyneet tuotteet